The apartments are in the center of Rapolano Terme, near Siena. The property is located just in front of the estate of Terme Antica Querciolaia.
Rapolano Terme can be reached easily by the dual-carriageway Siena-Bettolle (exit Rapolano Terme), for this reason its location provides easy access to all major tourist attractions of Tuscany and Umbria.
Distances
Siena 25 km
Montepulciano 36 km
Pienza 42 km
Cortona 46 km
Montalcino 41 km
Outlet Valdichiana Village 24 km
A detailed map and route planner, you can see the relevant page of Google Maps here!
Possible destinations: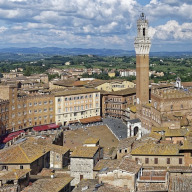 Siena (25km away)
Charming towns of Tuscany, famous for Palio the horse race held twice a year in the stunning Piazza del Campo, medieval character it is also a town center which has a favorable position enclosed by beautiful surroundings.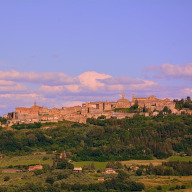 Montepulciano (36km away)
Medieval and renaissance town located on a hill It is an ideal place for wine and food tasting vacation, due to the famous vineyards of Montepulciano and surroundings.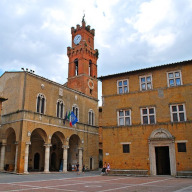 Pienza (42km away)
Located in the center of Val d'Orcia, a wonderful and unspoilt valley, is an example of a Renaissance city. It is part of a territorial system called "Parco Artistico, Naturale e Culturale della Val d'Orcia".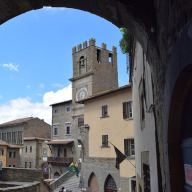 Cortona (46km away)
One of the most famous medieval town in Tuscany, little village besieged by tourists every time of the year. Numerous historical Etruscan artifacts are preserved in museum and surrounding areas.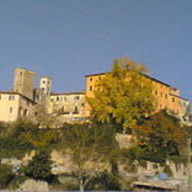 Rapolano e Rapolano Terme
It is a little village of about 4000 inhabitants, on the border of Val di Chiana and Chianti territory.Rapolano Terme is an obligatory step for all the people who want to breathe the atmosphere of Crete Senesi and to benefit from thermal waters of the estate San Giovanni and Antica Querciolaia.